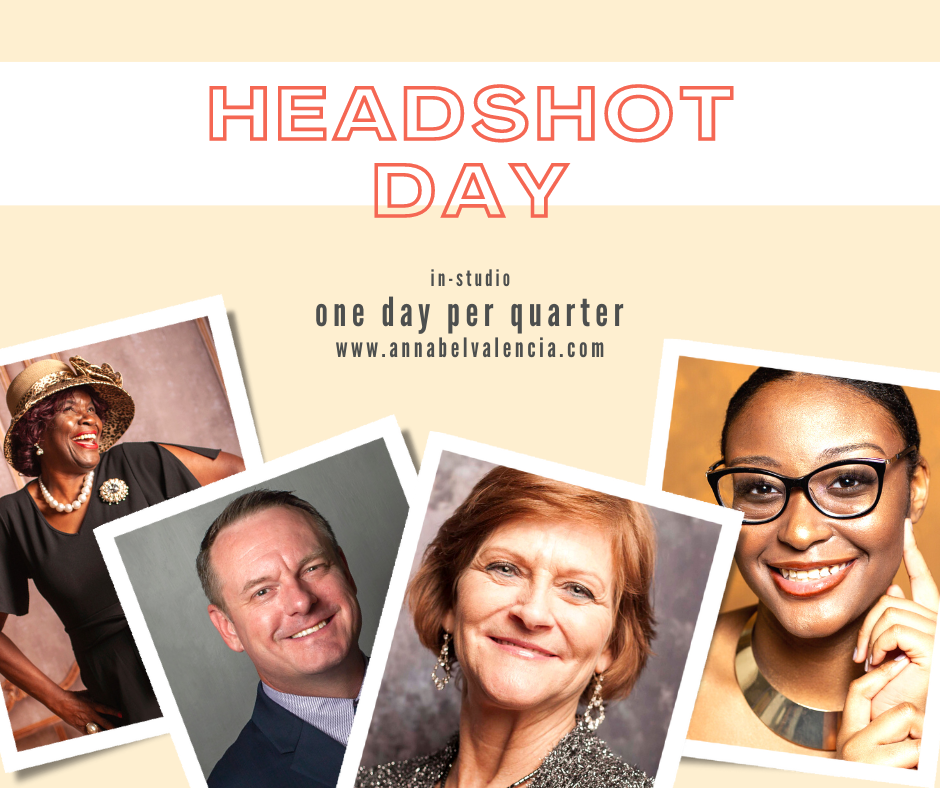 Headshot Day in Oklahoma City happens one day per quarter
If you make a list of all the places or circumstances that you need an upscale headshot it will be a long list: your website, your LinkedIn profile, your social media, your marketing materials, and on and on! None of us enjoy the feeling of shame, knowing that our Headshot photo is tacky or simply not up-to-date with how we look today.  That's what Headshot Day is for. Get ready to update your headshot and have a photo of yourself that exudes confidence while reflecting you, your brand and your expertise.
Here's what you get:
Up to 1 hour of photography in-studio
Up to 1 hour camera ready Make Up Styling (optional)
2 retouched digital images with commercial licensing
View and select your images the same day
Custom headshot sessions throughout the year are $1,500 but on Headshot Day you can book a limited time session for $490 +tax because I do them back-to-back in my studio only.

Here are the next dates:
Friday, March 1st, 2024
Friday, June 7th, 2024
Friday, September 6, 2024
Getting booked is easy.
Step 1: Pick your date & time on the calendar, click the "Submit and Next" button
Step 2: Enter your info, click the "Submit and Finish" button
Step 3: Pay your invoice conveniently online
Bada Bing Bada Boom! That's all it takes to get on my calendar.
days until the next headshot day:
This is a great opportunity for you to update your headshot without the price tag of a custom session.
If you're looking for a quick,no-fuss headshot update, Headshot Day is a great time to do it.
Call Annabel at 405-985-6805 if you have any questions.