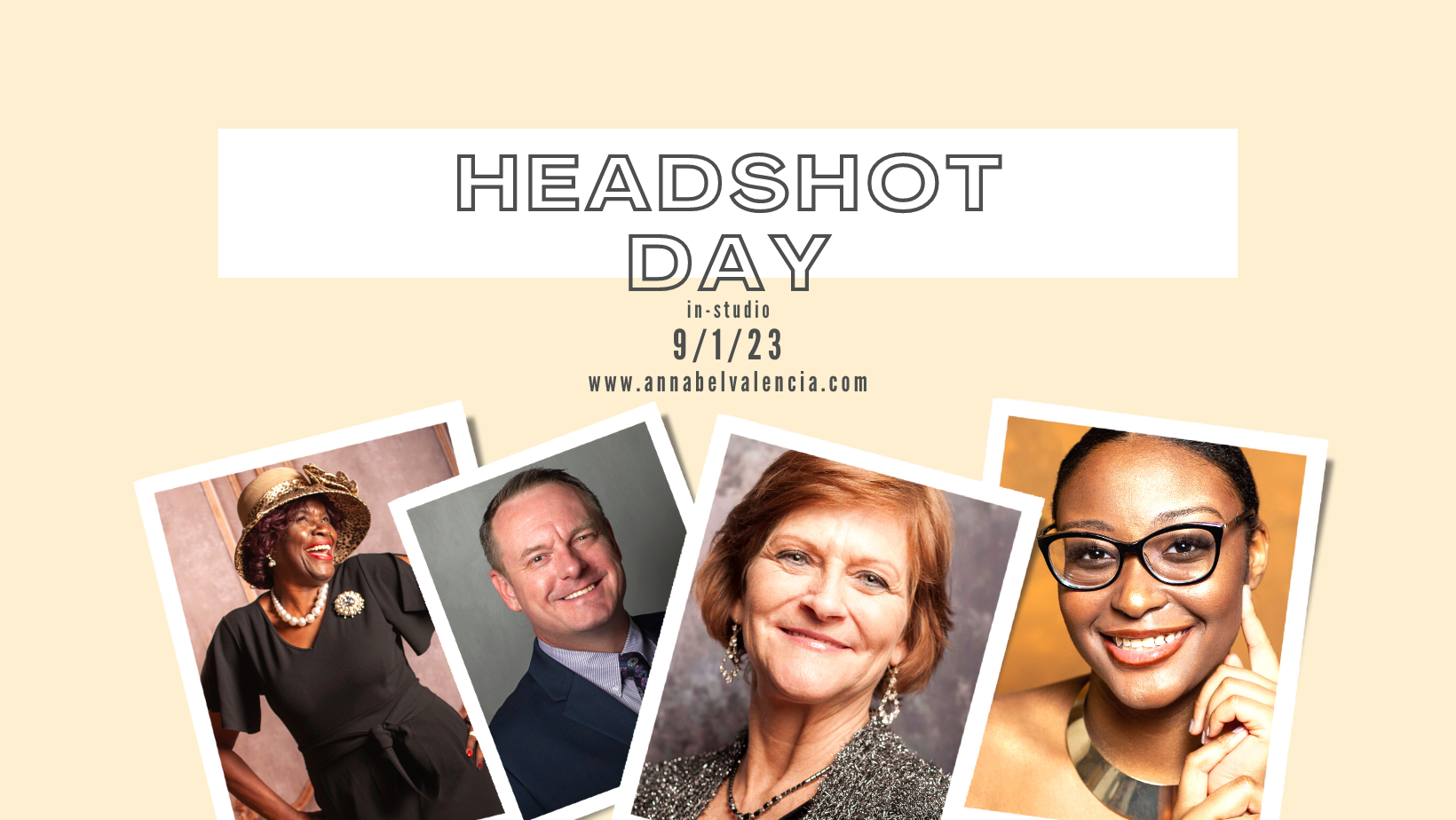 Next Headshot Day is in September
ONE DAY ONLY
FRIDAY 9/1/23
Get ready to update your headshot and have a photo of yourself that reflects
you
your brand
your expertise
Custom headshot sessions throughout the year are $690 +tax, but
on Headshot Day you can book a limited time session for $390 +tax.
Last day to book is Augutst 18, 2023.
Only 6 spots available.
Here's what you get:
Up to 1 hour of photography in-studio
Camera Ready Make Up Styling
2 digital images with commercial licensing
Last day to book is August 18th, 2023
This is a great opportunity for you to update your headshot without the price tag of a custom session.
If you're looking for a quick,no-fuss headshot update, Headshot Day is a great time to do it.
Call Annabel at 405-985-6805 to lock in your spot.